What was life like before MYP?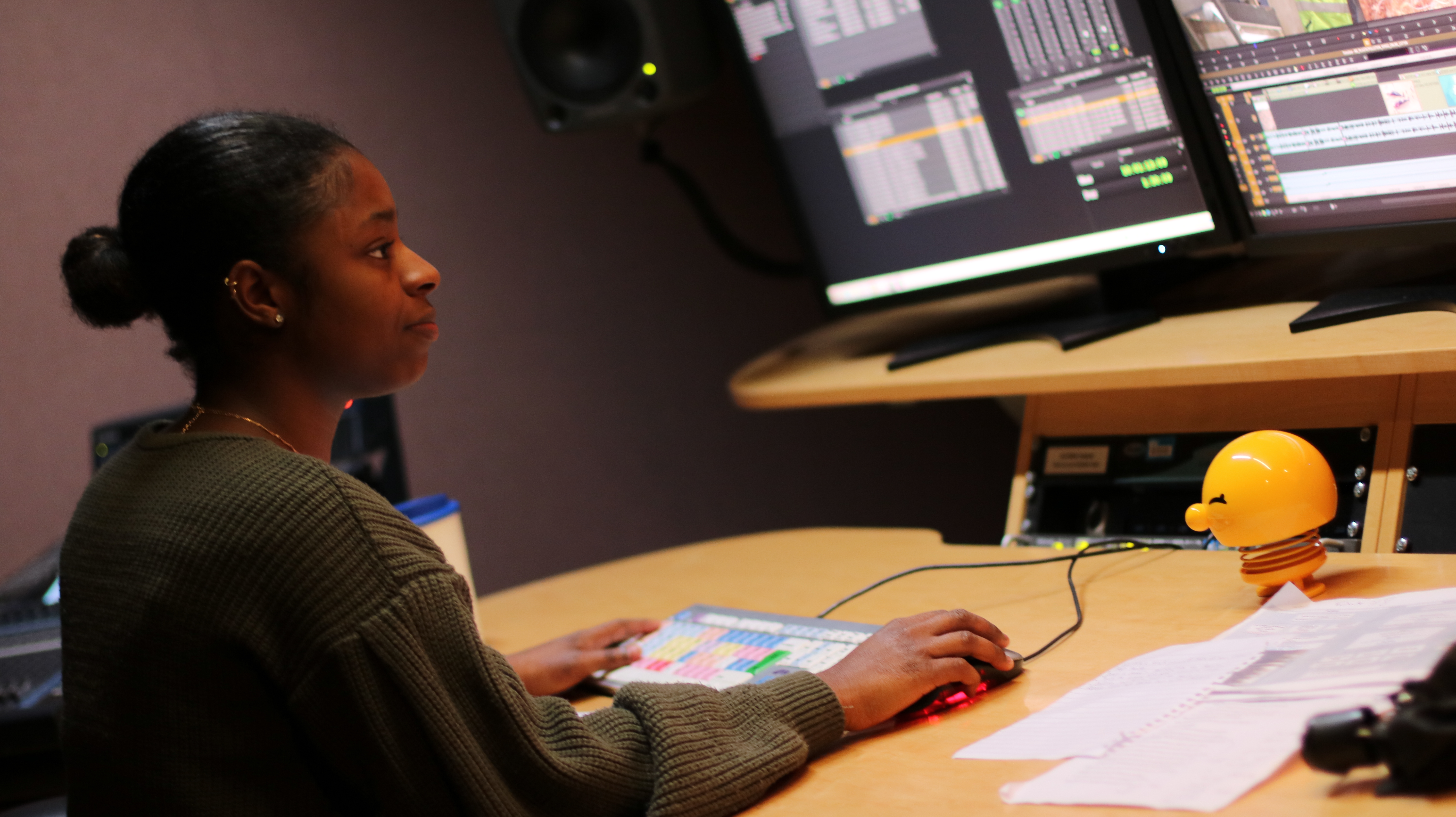 I was already working in my chosen profession but was unable to progress any further without formal training. I longed for increased responsibility and was already using editing software but knew that I needed to learn Avid so that I could work to broadcast quality standards. I didn't get a place on the MAMA Youth training the first time I applied but I persevered and was moved to tears when I found out that I'd finally got in, it changed everything for me.

How would you describe the training?
I went in there with no expectations but knowing that it was definitely what I wanted to do. My initial reaction was, 'oh my gosh this is this is boot camp, this is hard work!' It was so challenging and so consuming being with so many other like-minded people that want the same thing. The training is so engaging and the work- load is made easier because you are all working together towards one goal. You are not just learning about your role but about all the other roles that contribute to the production as well and how you can assist those roles and how they can help you. The training gives you a complete knowledge about how the whole industry works and how the order of things is, including the career ladder and who you will have to report to, as well as all important elements such as meeting deadlines. I learnt such a large amount of skills in such a short space of time, more in just two months than many people learn at university, with the added bonus that I was prepared for the real world when I finished the training! Make no mistake, the training is a lot – it really is a lot but I wanted to get to that next step of my career and MAMA Youth got me there.

What impact has MAMA Youth had on your life both personally and professionally?
Confidence and confidence! When I go into a company now, obviously they will teach me their in-house style and how their company works but I am safe in the knowledge that I already have an advantage because I've got the basic skills and I know how the industry works.

I'm so much more confident in what I can accomplish and I believe there's only a few more skills left that I need to learn in order for me to go freelance, if I wanted to and it's great to have that option. I am so open to all kinds of challenges since completing MAMA Youth – inside or outside of work, I know I'm ready just because I went through the hardship of MAMA Youth and thrived! The training gave me focus and put me in a position where I needed to think 'right, I'm doing all these things, do I think I'm worth it, do I want this, will I work hard for it?' That's what I tell myself now, if I'm going for a new role or opportunity within the company I'm with – MYP has taught me how to manage self-doubt.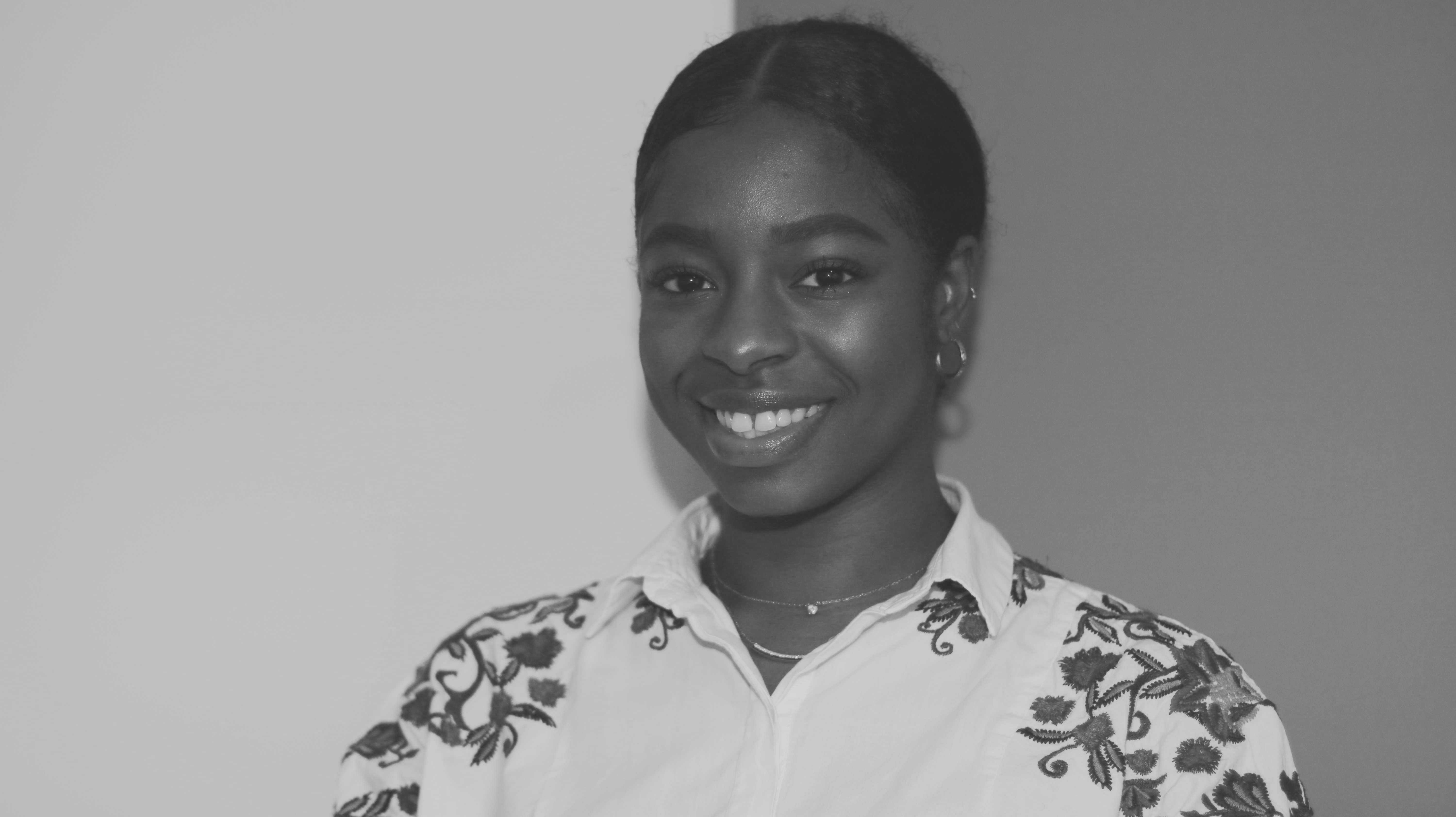 How did you secure your first role after the training?
Purely by networking and leveraging the contacts that I had made during my time at MAMA Youth. I had kept in touch with two representatives from The Farm Group who were inspiring when I met them at the MYP graduation event. I asked if they would get in touch with me if they found out about any roles coming up and I kept in contact with them, maybe two or three weeks later myself and another MYP alumni were hired and we've both been there ever since.

Why would you recommend MAMA Youth?
It says what it does on the tin! You will meet so many people so many lovely people who want to help you and it is such an amazing opportunity – if you are reading this and want that opportunity, just take it! MAMA Youth teaches you so much about yourself, your strengths, your weaknesses and truly what you are capable of, you will never find teaching like this anywhere else.

How important is the ongoing support from MYP and what are the benefits of being alumni?
There's no other support network like it. It's so good because you can see where everyone is and where they're going as well as what kind of projects they're working on and if you can then be a part of their project or they can be a part of yours. If you ever get stuck or need some advice you always have somewhere to go, the career support is first class and it's a really great feeling to be part of something so meaningful.

What are your ambitions for the future?
I'd love to do it all to be honest and I'm definitely a person that likes to try different things and even at The Farm before the whole pandemic happened there was a visual effects training that you could do for eight weeks that I just went for. I want to dip my foot in kind of everything and who knows, I may be the next VFX girl that everyone comes to with their top jobs.

How important is MAMA Youth?
Keep MAMA Youth alive man, we need you, we actually need you guys, the industry needs you - seriously keep up the good work!