The Sky's the limit for 27 year old Catherine who recently landed her dream role in the compliance department of Europe's leading entertainment broadcaster. She secured the job as a result of her placement following MAMA Youth's intensive training programme in 2018 and has never looked back!Two years after graduating from university with a History MA & BA, Catherine had few career expectations, lacking direction and finding it difficult to find a role where the work was varied and interesting. Without any contacts, previous media experience or related qualifications, she knew that breaking into the industry would be a struggle.
What were you doing before MAMA Youth Project?
I had a variety of different jobs, mainly employed as a temp contractor. I worked in customer services, admin and project management, assisting with general office duties such as printing, filing, cold calling prospective clients and arranging bookings, schedules and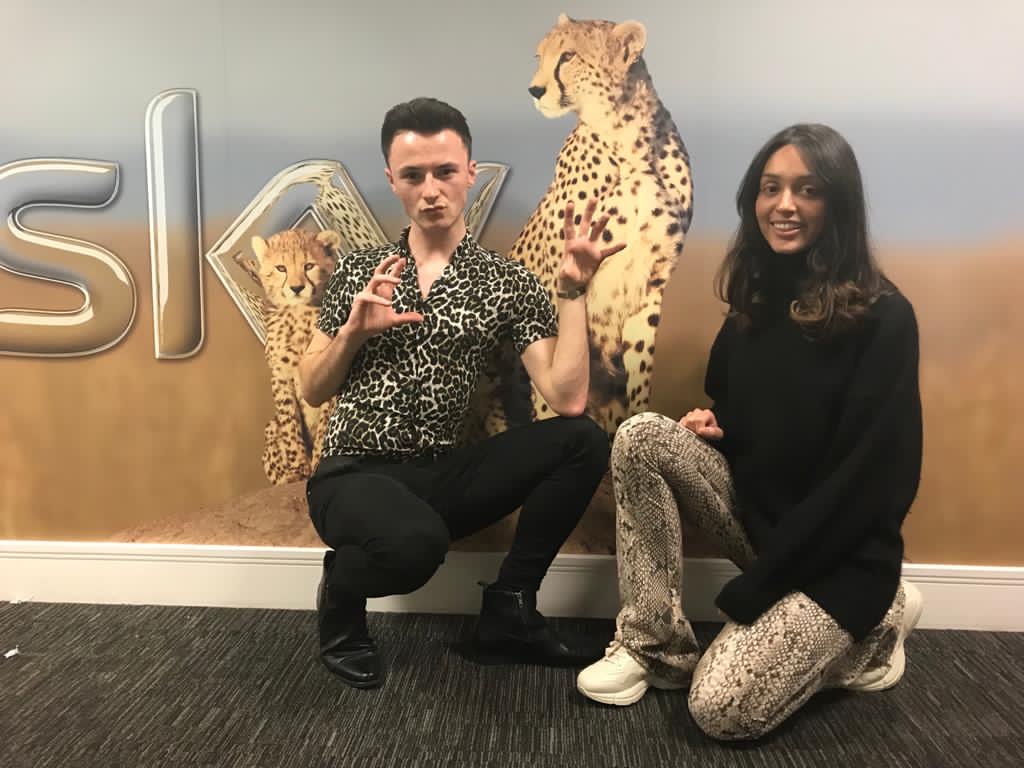 timesheets.
I was only two weeks into a new Business Analyst role when I got the call saying that my application for MAMA Youth Project had been successful. I was absolutely delighted as I was in probably the least enjoyable job that I have had to date.
I handed my resignation in the next day and asked for it to be effective immediately. I felt relieved because since graduating, although I had been part of some great teams, I had been very disconnected with my work
What do you think caused this career disconnect?
The fear of not being able to find fulfilling work due to lack of previous experience in TV and yet not being able to get experience without having experience! I had approached many independent television production companies to try to make connections and eventually this was how I found out about MAMA Youth Project.
Timing was also a barrier as vacancies or work experience opportunities become available at short notice and are filled quickly. I was at the higher end of the age limit for many schemes and apprenticeships, MYP included so I felt like it was my last chance to make use of such an amazing opportunity.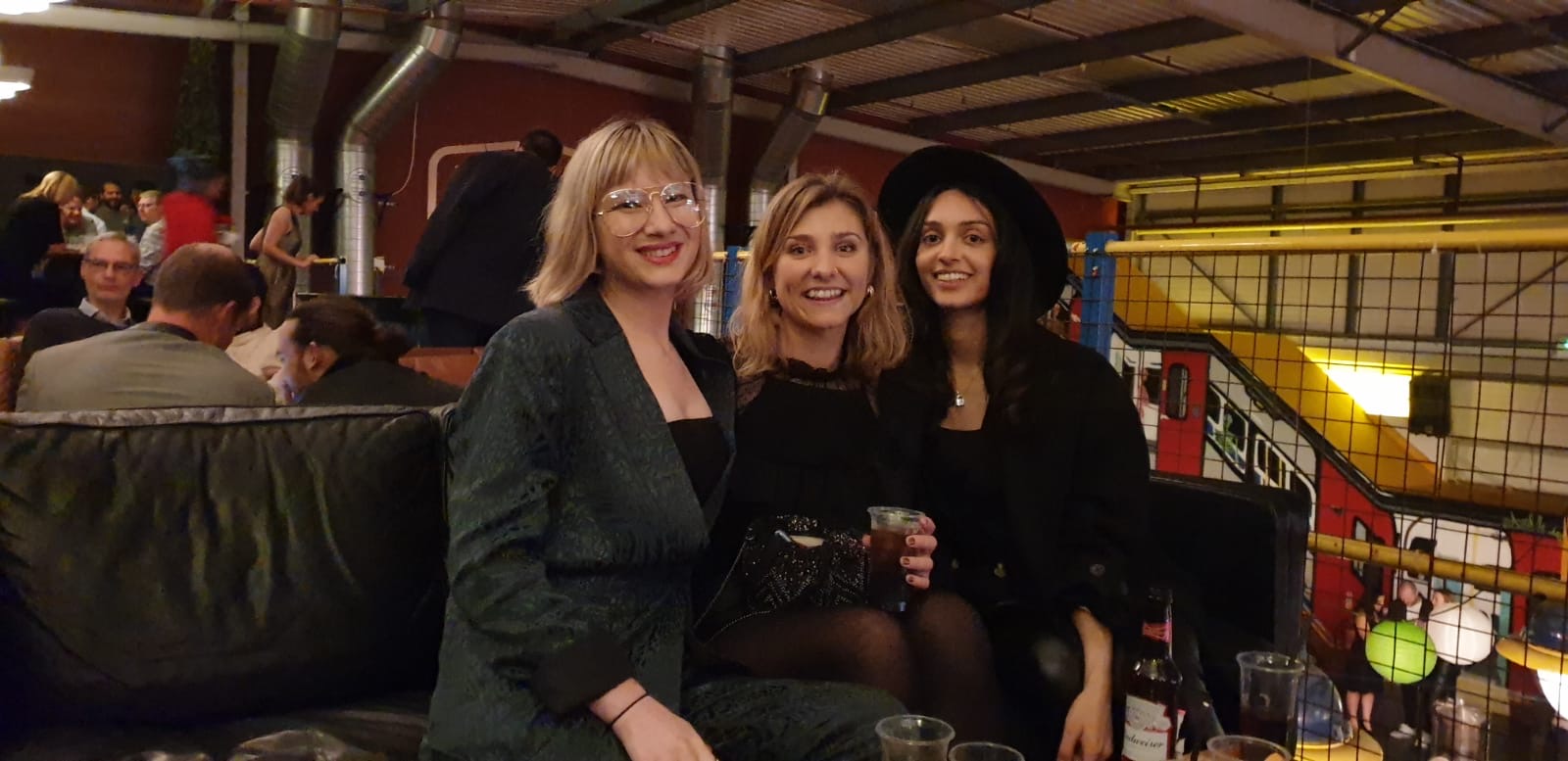 What were your best most challenging times at MAMA Youth?
Only alumni really understand just how challenging the intensive training can be, it prepares you for working in the industry like nothing else could. As a researcher on the Arts and Events team, I personally struggled with having to constantly think of new ideas for segments when it was difficult to find an area that hadn't already been explored. It was hard to write the number of briefs that we had to write to pitch our ideas especially when working long hours but the rewards of succeeding also made this the best part!
How was your placement following the training?
It was amazing and the first year that the Compliance team at Sky offered placements for MAMA Youth alumni and I was lucky enough to be selected. I gained a wealth of experience at all different levels in Compliance, shadowing and independently performing most tasks in a Compliance Assistant's role.
At Sky, Compliance is particularly interesting as it intersects with different parts of the production process. It can take place before production e.g. advising on ideas for scripts and contributors, during production e.g. live Compliance events and fast turn-around shows and post-production which can involve editing. The team is very lively and welcoming and at the end of my placement I was desperate to stay on but due to financial constraints, the department couldn't keep me but did everything in their power to ensure that I could continue my career at Sky.
How long did it take you to secure your first role in the industry?
I was fortunate enough to secure a position as a QA Operator at Sky as soon as my placement ended when a member of the Compliance team introduced me to the QA team. One of the QA team was leaving so my manager on my placement and another team member recommended me for the role. I had an informal interview whilst towards the end of my placement and it was agreed that I would start the QA role when HR finished the on-boarding process.
What does your current role involve?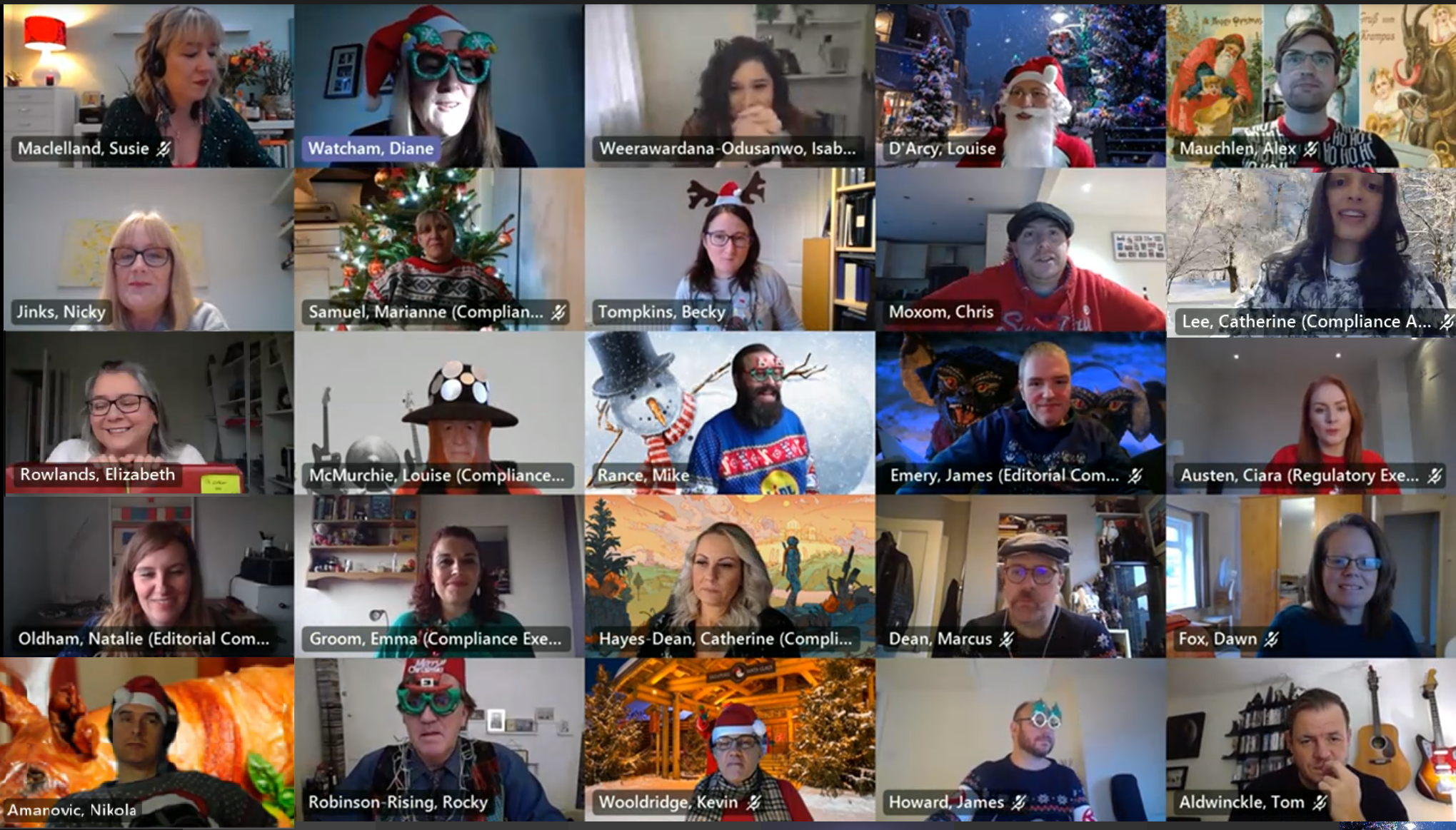 I am currently working as Compliance Assistant, involving maintaining and updating the Compliance worklist, updating the Compliance team with information on what programmes are ready to process, escalating a variety of potential issues to managers such as TX critical status urgent schedule changes, supporting the coordination, viewing, editing and delivery of programmes and co-ordinating Sky Post-Production Avid editors.
What advice would you give to young people who maybe in a similar position to where you were?
Keep persevering! You may have to do jobs that you do not necessarily want to do to secure a better role in the future. Even if you are not passionate about your work, be passionate about doing whatever is asked of you to the best of your ability. This will always help you to stand out in any situation.
What has been the personal impact of MAMA Youth on your life?
In my initial application, I wrote that MAMA Youth would be life changing and I genuinely believe that it was. I had some of the best days of my career during MYP. I experienced a sense of career fulfilment and gained another family. Without MAMA Youth, I would not be able to work at a company like Sky – it gave me a platform to break into the broadcasting industry and a highly competitive company. Sky are invested in supporting MAMA Youth alumni and as such create opportunities to network with senior people in all areas of the business or be part of campaigns.
Why do you think MAMA Youth is an important charity for young people and the media industry?
MAMA Youth helps people from all kinds of backgrounds to break into TV. Young people are struggling to find a way in and even those with higher education are unprepared for it.
It's easy to feel lost trying to get a foot on the ladder when the people approached are not willing to give opportunities. This is how MAMA Youth is different, they take a chance on people and train them with all the skills to be successful in broadcast media. They also provide invaluable networking skills and industry contacts. Unlike many other schemes where the experience ends along with the training, alumni are supported in employment to ensure that they always have work. MAMA Youth helped me reach for the Sky and I feel like I've arrived!