MAMA Youth has spent the last ten years training young people from under-represented backgrounds to succeed in the media industry. So far 588 young people have completed our training since becoming a registered charity in 2007.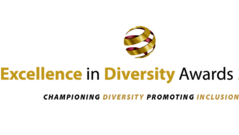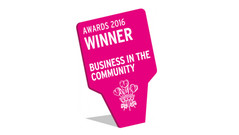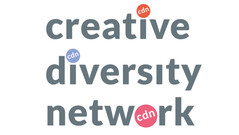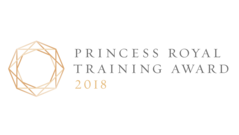 2021 - Licklemor Productions (MAMA Youth's commercial arm) win's it's first BAFTA award for Life & Rhymes
2020 - Unmuted launches on Sky Arts and replaces What's Up TV. Gavin Ramjuan and Ria Hebden become celebrity patrons of MAMA Youth. Over £9000 raised in donations for the MAMA Youth Alumni Covid-19 Hardship fund. Inclusion Awareness Workshops launches 

& our two-Way-Mentoring starts
2019 - MAMA Youth wins the Royal Television Society Thames valley Community Award & Kevin Duala joins MAMA Youth's VIP Patronage
2018 – MAMA Youth wins the Princess Royal Training Award!
2017 – MAMA Youth Project moves its training delivery to Sky Osterley Campus, and trained a total of 76 young people. The charity was nominated for Organisation of The Year by the Diversity in Media Award. Bob Clarke was also nominated Diversity Champion for the same award.
2016 – Endemol Shine Group become a Patron. MAMA Youth Project won the Business in the Community Award for Developing Talent.
2015 – What's Up became a Sky 1 commission.
2014 – Procam joins as Patron supporting with kit and work placements. What's Up was nominated for a CDN award.
2013 – BBC came on board becoming a patron and one of the major funders. In January, the charity was the winner of Sky's "Team Believe in Better Awards", out of 100 applicants. MAMA Youth featured as part of Sky Academy.
2011 - Sky formed a partnership with MAMA Youth Project to help increase diversity within the TV industry, becoming the charity's first industry patron. What's Up was acquired by Sky Pick TV.
2010 – What's Up was taken on by the Community Channel.
2009 – MAMA Youth Project won The Special Recognition Award from the CDN and the charity was recognised by The Council of Europe as a top ten organisation in Europe for demonstrating good initiative and practice for diversity in television. The only other two companies recognised from the UK in the same category were the BBC and Channel 4.
2008 – John Lyons funded to employ a full-time staff member. Soon after, Esmee Fairbain funded a second member of staff. However, Bob Clarke was still the main funder having to re-mortgage his house for the second time.
2007 – MAMA Youth Project became a registered charity and delivered the 1st training funded by the V Project, in conjunction with Choice FM. A 2nd training scheme took place later on in the year, which was funded by Media Box in conjunction with Media Trust.
2006 – Bob Clarke self-funded the rental of an office space and employed a full-time person to create and implement all the policies queried to set up a charity.
2005 – Bob Clarke was told 20 years earlier that here were not enough black people working in the industry. 20 years later someone said the same thing. This led him to take action and make his own contribution to change the status quo. Bob Clarke recruited himself 16 young adults from BAME and white working class backgrounds to train and then produce a magazine TV show called What's Up London. 10,000 DVDs of the show were distributed for free.