What a month it has been for MYP Alumni Rio Clarke, netting two prestigious awards for Micah Richards: Tackling Racism, aired on Sky Documentaries in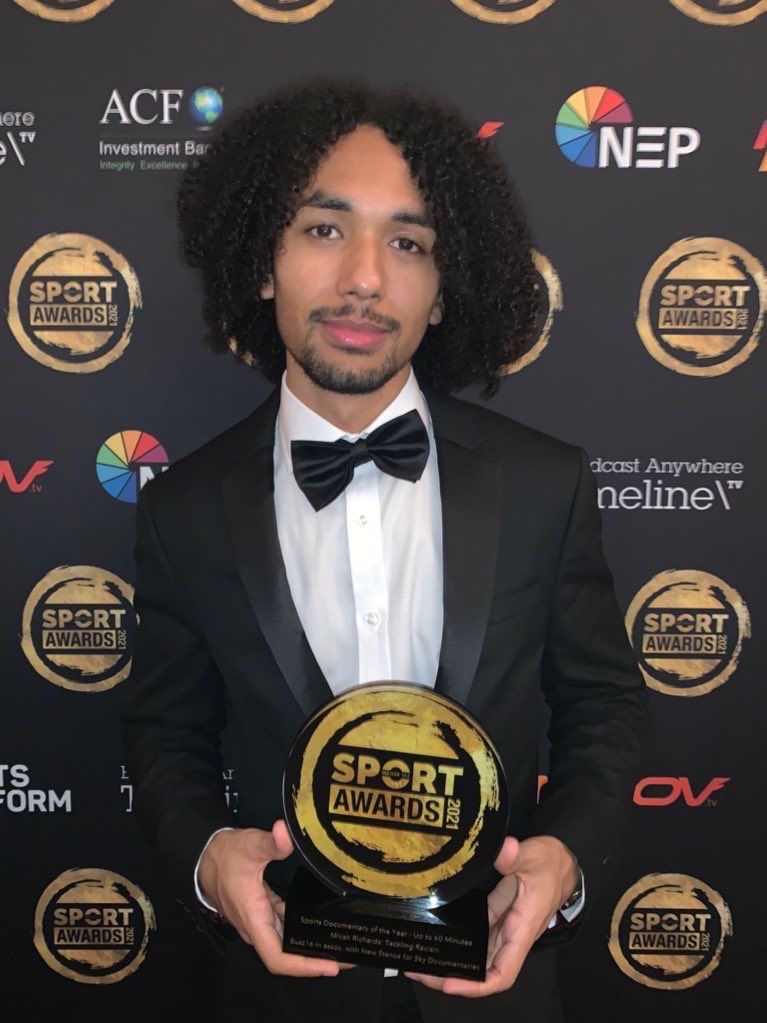 January. Buzz 16 Productions' widely acclaimed show won the Sports Broadcast Award for Best Sport Documentary (up to 60 minutes) and the Content Innovation Award from TBI - Best Representation on screen (including off-screen). "Working in TV was never something I thought was possible, like many others from ethnic minority backgrounds. But thanks to everyone at MAMA Youth Project and Buzz 16, we've made it happen and I'm now a Multi-Award winner at 22! I couldn't be prouder and I hope this is proof that the TV industry is changing for the better" Rio Clarke, Assistant Producer, Buzz 16.
Football was Rio's life, after dedicating 18 years to working to achieve his dream of becoming a professional player, he took the difficult decision to walk away from his football career in 2017. With no contingency plan and few formal qualifications, he found himself forced to work grueling shifts in unfulfilling jobs for little gain, doubting his decisions and feeling like he'd let his friends and family down. Less than a year later he discovered MAMA Youth Project by chance and turned his life around. At 22, football is still a big part of Rio's life but since landing his dream job, instead of just playing it, he is able to combine his love of the game with his MYP television industry training in his role as Assistant Producer with Buzz 16 Productions, creating sport content for high profile projects.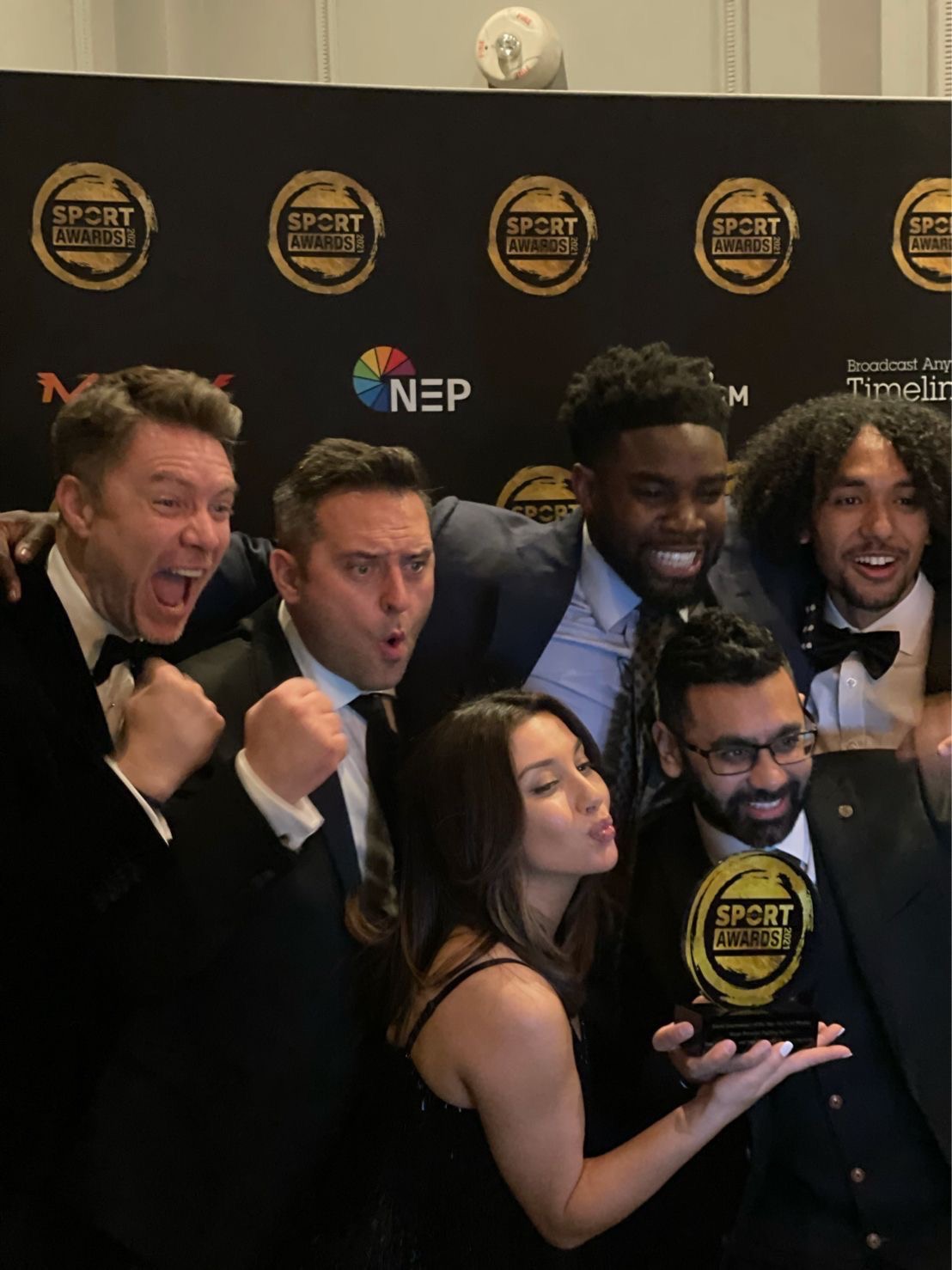 Scott Melvin, CEO & Co-Founder at Buzz 16 recalls first meeting Rio, "I saw a spark in him and I admired that he had put himself forward for a job he wasn't experienced enough for. Rio had really done his research for the interview, he'd watched everything we'd made and I knew from MAMA Youth's reputation that he would have been given a solid grounding from the training and was likely to have a good work ethic too. Despite not being the right candidate for the job he'd applied for, I took him on a six-week paid apprenticeship with a view to creating a role for him, and we've never looked back!
Having worked on a variety of well received commissions during his time with us, including 'Class Of '92: Full Time' and the chart topping 'Greatest Game Podcasts with Jamie Carragher', Rio was the lead AP on the award winning 'Tackling Racism with Micah Richards'
Inclusivity within sport as well as in the broadcast industry is increasingly important to us at Buzz 16 and our partnership with MAMA Youth ensures a readily available pipeline of talent which reflects our content as well as our commitment to help bring diversity to the media industry", said Scott.
"You see people from similar backgrounds go down the wrong path in life, often due to not having a passion or a goal to work towards. MAMA Youth gave me that and the belief that I could still achieve and be somebody", added Rio.

There is little doubt that the support of MAMA Youth's industry patrons, partners and talent pool members such as Buzz 16 is affecting tangible change within the media. In addition to helping hundreds of young people with limited education or work opportunities gain the skills required to secure fulfilling and long- term employment in the broadcast industry. Rio, like many other MYP alumni has benefited from this commitment to change first- hand and says he will always be grateful to MYP for giving him the belief he could embark on a career that he never knew existed before …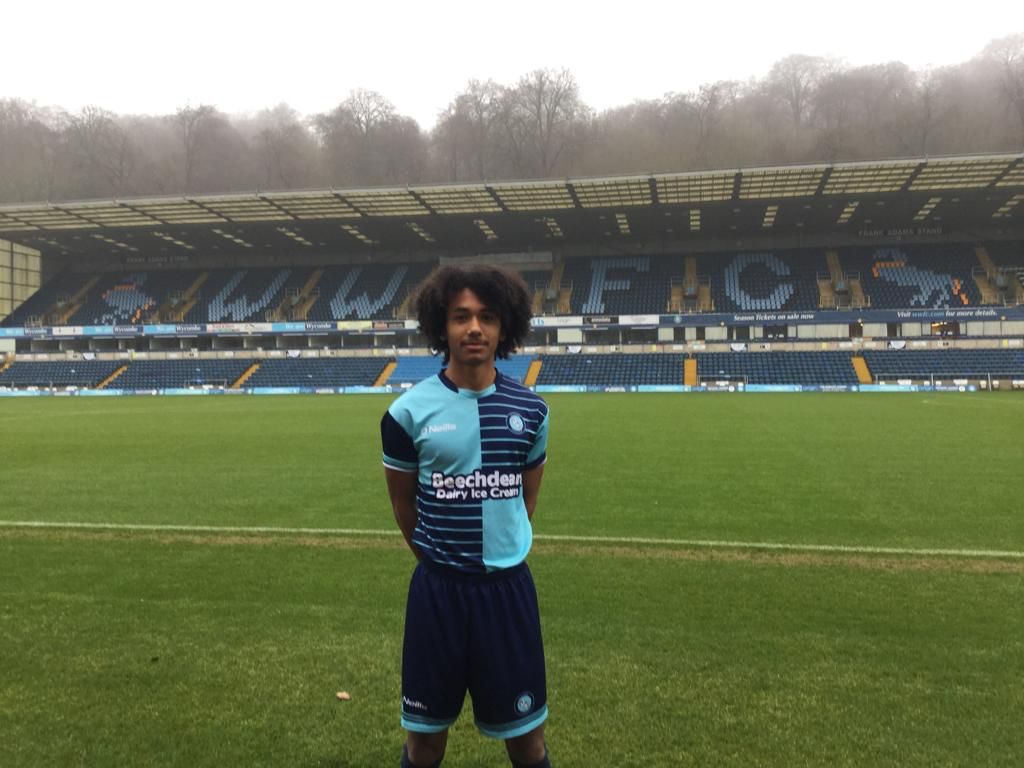 This is Rio's story, "Before MYP I was an aspiring footballer, the last team I played for was Wycombe Wanderers and when things didn't work out the way I would have wanted, I tried to bounce back by participating pre-season in 2017 for a few other clubs but for the first time in my life, the love, dedication and passion to play the sport wasn't there anymore. It's a hard reality to accept but you have to be 100% committed to the sport to stand any chance of making it and I wasn't - so without any sort of contingency plan, I took the difficult decision to stop playing football in July 2017.
What followed was probably the hardest time I have had to endure mentally. My only thought process was that I had to make my decision to walk away from football worth it, but the issue was that I had no idea what I wanted to do. Education, in terms of the school system was never something I wanted to pursue, so I had to work. Some of the jobs included, Stewarding, Crewing, Christmas tree selling, Deliveroo and Youth Worker. There were days where I would stand in the cold for more than 12 hours selling Christmas trees, sleep in my car in between shifts or wake up at 3am to do a 3 hour shift loading a van after an event - these were the days where I would doubt my decision to stop playing football and I felt like I had let my friends and family down but I knew I had to keep at it and trust the process.
It was in January 2018 when my Mum told me to go to a place in Woolwich, South East London called 'The Point' which helps people like myself find a path through apprenticeships and other opportunities. After telling the advisor there that I had an interest in music production he searched for over an hour, calling up colleges but nothing was available for me to join and at that point I was getting ready to go home empty handed. Then he did one last check through his junk email and saw something called "MAMA Youth Project", we both had no idea what it was but we saw that one of the roles was a trainee sound operator, so he sent me the application form and I went straight home to apply. Once I learned more about it, my expectation of getting in was low, as it was working in TV and not once was I told growing up that people like myself can work in TV so it just never felt like a possibility.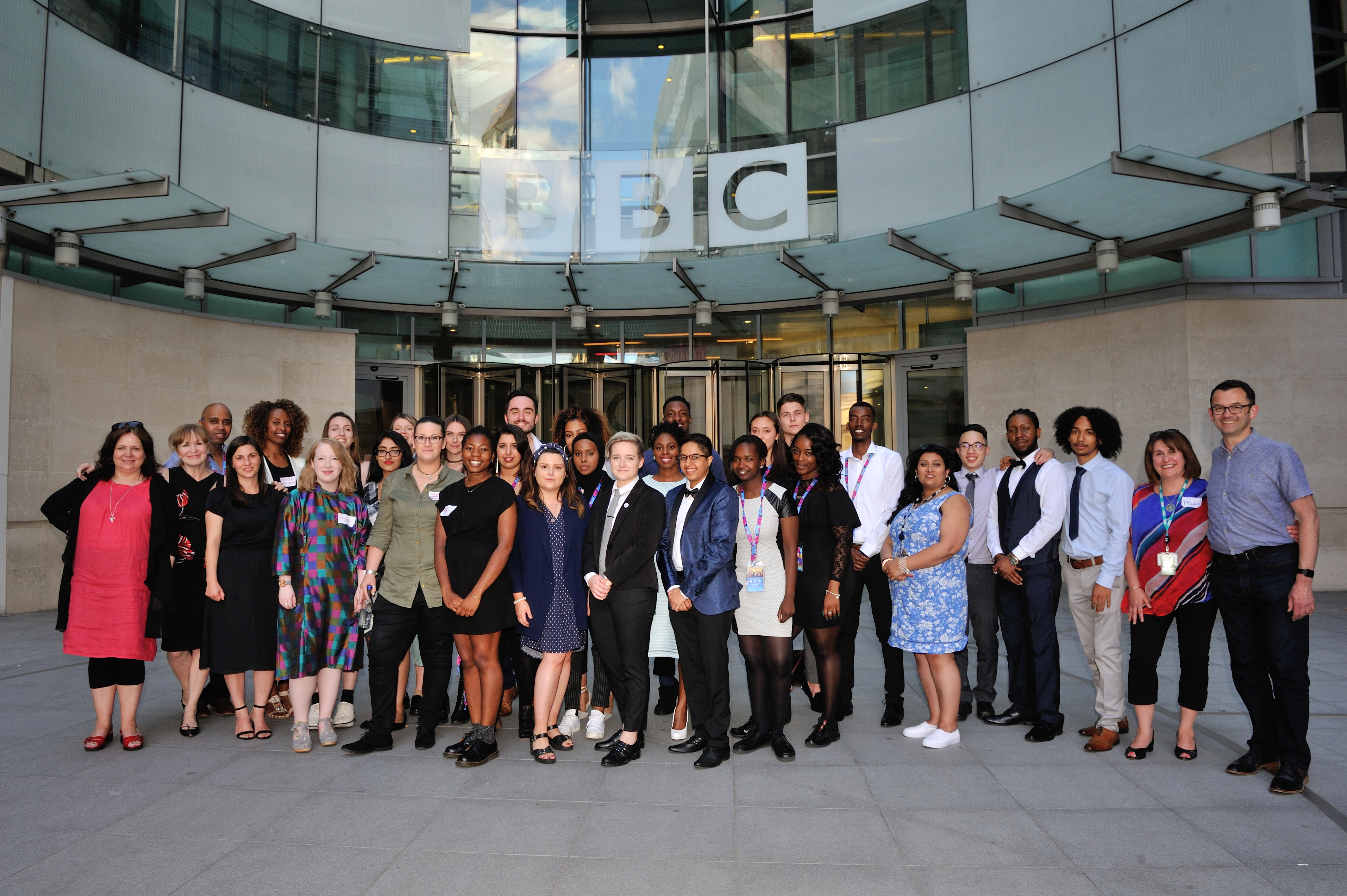 I still applied and I made it through the first stage of application and went for an interview and It was at that point that I started to believe in myself. I had all this passion that had been missing in my life for nearly a year and I was just determined to show them that I wanted this even though I didn't really have an idea what 'this' exactly was! It still felt like the break that I deserved and needed when I made it through to the final stage group interview and shortly after that, in March 2018 I was accepted as a trainee sound operator at MAMA Youth Project.
Being exposed to the production side of TV for the first time was challenging and the trainee sound operator role was very technical. A big part of it was troubleshooting as things can easily go wrong on shoots with sound for no fault of your own but you need to stay calm and fix problems. I think what helped me through was the mindset already instilled in me from football and even my previous jobs - I was hard working, punctual, dedicated and capable of adapting to different situations, so for the first time I was able to view my journey thus far in a positive light, and it drove me even more to make this current opportunity work in my favor.
It was a proud moment when I completed the MAMA Youth Project intensive training and became alumni, it was the opportunity I never knew existed and I thank everyone at MYP for giving me that chance. I then went on a 6 week placement at Pinewood MBS Lighting, as I still wasn't sure what route I wanted to take within the industry and this would expand my experience and knowledge and actually highlighted to me that sound wasn't the path I wanted to pursue. That's when a producer I had met through the MAMA Youth training contacted me about a Junior AP role at Buzz 16 Productions.

I was immediately interested because Buzz 16 specialises in football content and went to the interview knowing that while I didn't have the work experience, I did have the passion for football and had proven my ability to learn. The interview went quite well and fast forward to under 3 years later and I am now permanent staff and an Assistant Producer!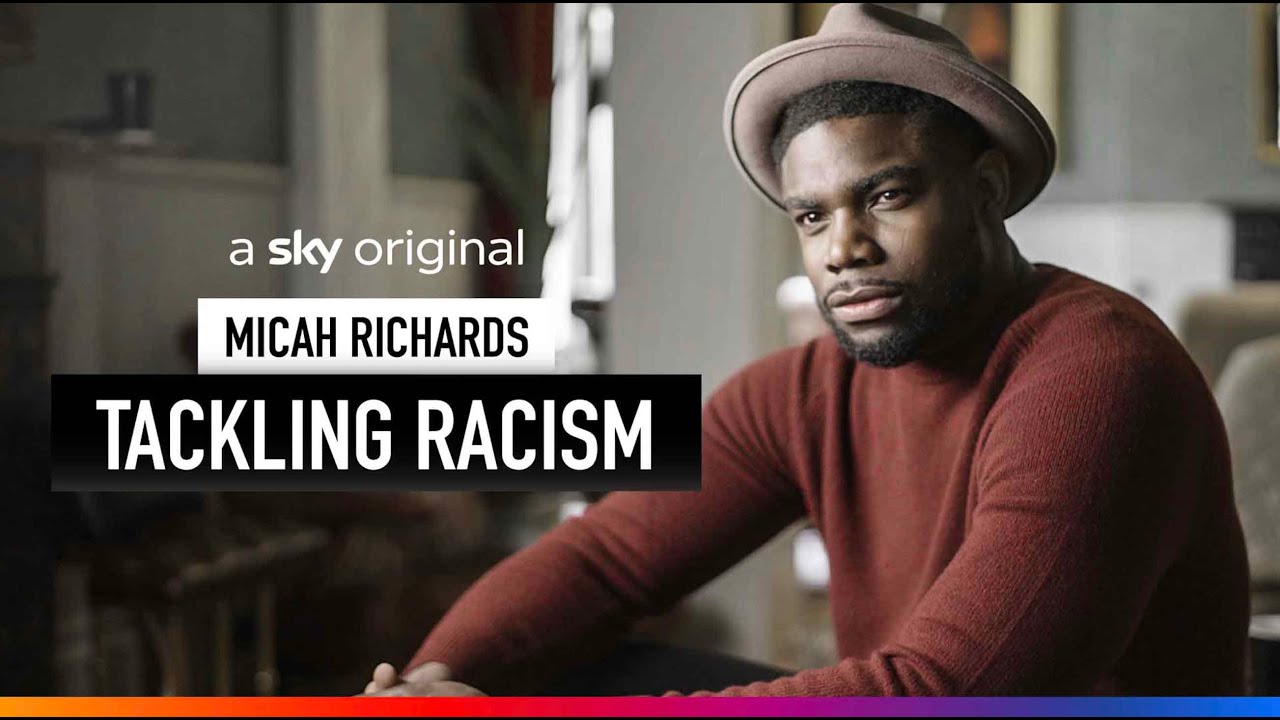 What I do day to day can vary considerably depending on the project I am working on. I produced a podcast called 'The Greatest Game with Jamie Carragher' so would do everything from researching potential guests, producing/recording the shoots, cutting each episode, editing the promos and managing the social media content.
The podcast is definitely one of my biggest achievements to date due to the responsibility I had, and its success - in our first series we were repeatedly number 1 in the UK Charts with over three million listeners overall! It was a great privilege to be the Senior Assistant Producer on 'Tackling Racism' With Micah Richards' for Sky Documentaries.

My story shows that you can't do it alone but in order for people to believe in you, you have to believe in yourself and the journey you are on and if you stay persistent one day you will get the break you deserve and when that day comes; you have to take it. Networking and making positive relationships in the industry is vital because as hard as I worked, I wouldn't have got the opportunities I got without help from the people I have met. You need to get as much practical experience as possible even if it's in something you don't necessarily want to do long term because that tells any company that you have the hunger to learn, can adapt and are willing to do whatever it takes to progress in the industry. This, along with the skillset you have gained will automatically make you an asset.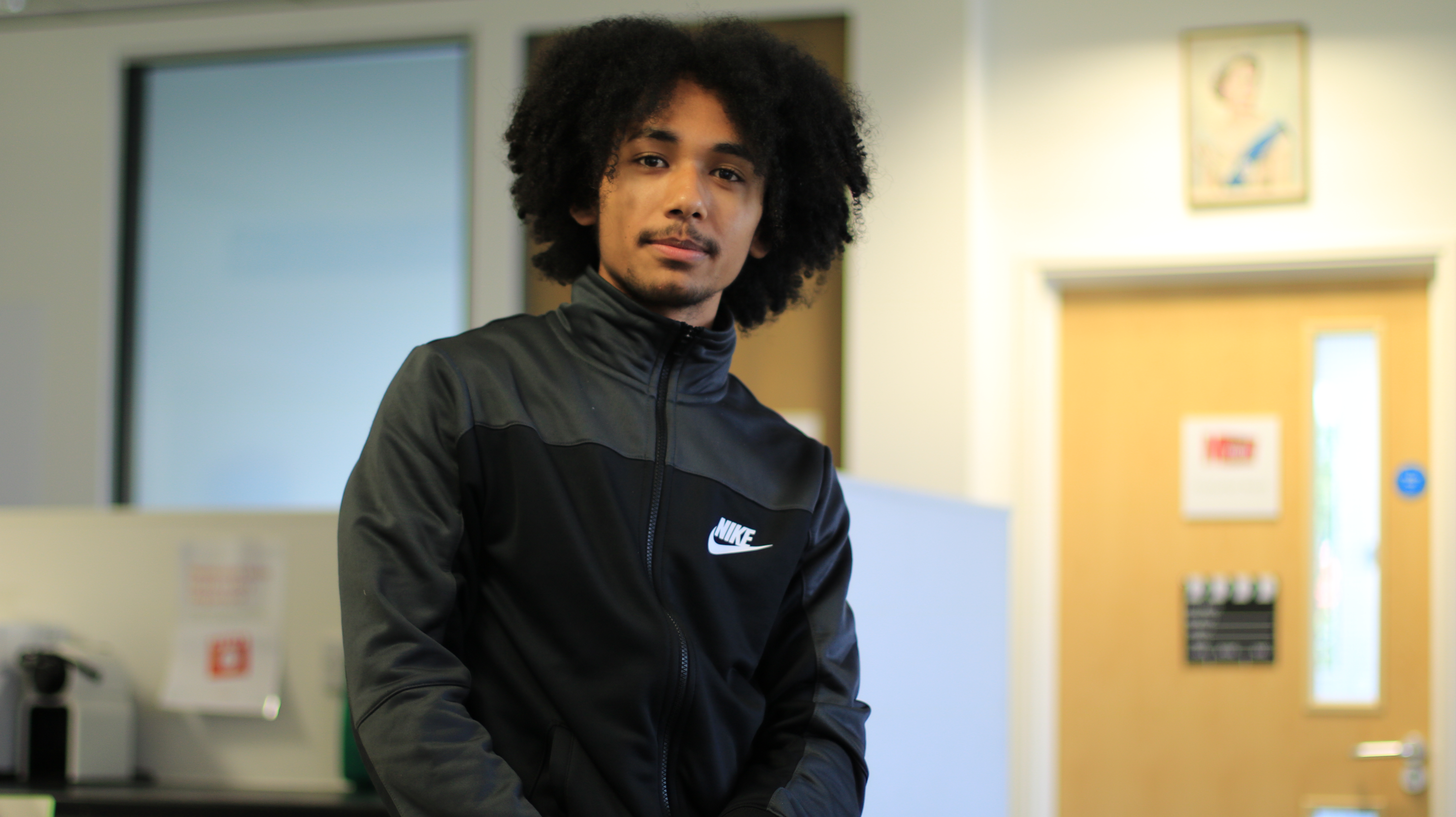 MAMA Youth have essentially given me a chance to have a life and career that I never knew existed. It's a scary thought, what I might be doing if it wasn't for MYP giving me that initial opportunity and I honestly can't answer that. You see people from similar backgrounds go down the wrong path in life and for the most part, it is due to them not having a passion or a goal to work towards. MAMA Youth gave me that and has made me believe that I can still achieve and be somebody away from football and I will always be grateful.
People who would never ever have got an opportunity in TV are now achieving great things because of MAMA Youth and companies like Buzz 16 with inclusivity at the heart of their business. This is giving the industry a much needed new look, energy and feel. I would say 95 percent of my friends and family haven't really got a clue what I do or how television production works because when you grow up on a council estate, you are not exposed to these things. There is still a long way to go but MYP is helping make a once all white middle/upper class industry more diverse and inclusive for all."