Video and blog by Forscene's Senior Marketing Manager, Amy Creeden
Entering the media industry is tough. Having a degree doesn't cut it anymore, you need experience. To gain the opportunity you need to have access to the right circles and to be trusted by the right people. In an industry where diverse groups are poorly represented, this can make being different a disadvantage. As a student from a disadvantaged, diverse background myself, I know how hard it can be. What's helped me and so many others in my situation is support from the right people.
MAMA Youth Project is a charity which helps 24 young people twice per year onto the path of their dream job by providing a 13 week programme of training and production with paid work experience. The first 3 weeks is intensive, army-inspired training in pre- to post-production learning industry skills. The remaining 10 weeks sees the trainees working on a real-world production: Sky 1's award-winning show, 'What's Up TV'. It's a fast turnaround shoot and once the show has been made, each trainee has an opportunity for a paid work placement with a major media company.
Due to the fast-paced nature in the production of the show, they really needed a technology that would speed-up their production workflow. Enter Forscene. The cloud video platform has unrivaled technology that complemented their existing infrastructure and we worked with the team on season 11 of 'What's Up TV'. Over the course of production, we interviewed the trainees and workers at MAMA Youth Project to track their progress with the program and with Forscene.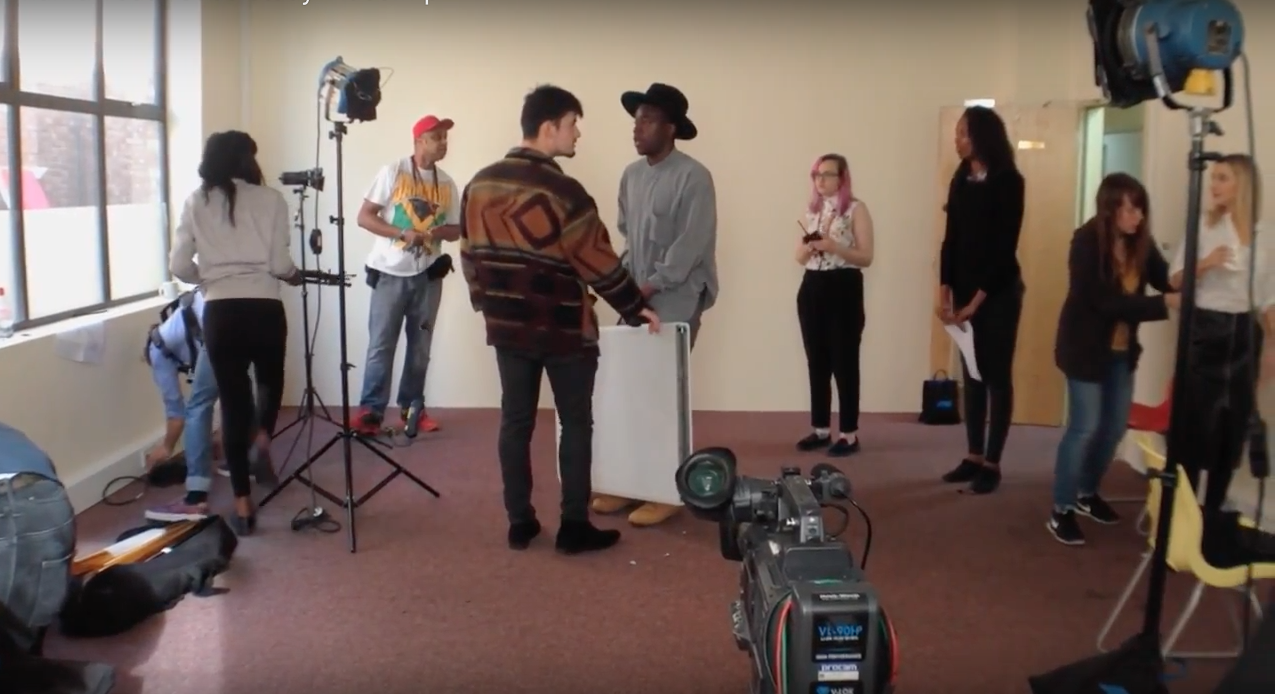 Behind the scenes of behind the scenes
When we first interviewed the trainees they were three weeks into their course. Each trainee radiated passion for their role but didn't know much of what to expect over the next coming weeks. Their knowledge of remote, cloud-based editing products was low. However, we left MAMA Youth that day having given the trainees first hand training of Forscene, as well as access to the Mobile Upload app.
When we visited towards the end of their shoot, I immediately noticed the growth in confidence of the trainees. Each had superior knowledge of their role and spoke with vigor. Most shared the same thoughts on MAMA Youth Project and 'What's Up TV': the programme is extremely tough to produce, it pushes you to your limit, but it teaches you more than you believed you were capable of
Forscene became an integral part of the production of 'What's Up TV', speeding up their workflow and giving them new avenues for producing content. Previously, the trainee researchers would sit in and guide the editors to create an offline cut to their liking. Now, using Forscene, researchers create their offline edit, then hand it to the editor. This saves hours of time in the edit suite, and gives the editor more time to focus on the online edit and grading. Mobile Upload was used to create extra content for the show and social media clips. The smooth compatibility between Mobile Upload and Forscene Editor made it easy for the trainees to quickly create fun videos to be shared from any location.
Big thanks to Forscene and especially Amy Creeden for the video and kind words!