Yesterday saw the graduation for the trainees of season 15 - What's Up TV training. The event was held at Sky HQ, Isleworth and it was a fantastic evening full of reflection, laughter, tears and inspiration.
There was also a sit down interview about the industry and the lack of inclusivity with actor and MD of TCN, Jimmy Akingbola.
Trainees (now alumni) then took to the stage with their presentations, showcasing their journey whilst with MAMA Youth Project on the What's Up TV training. This is something that also lets those who are attending, understand what the trainees go through in order to get to where they are today and securing their placements with industry partners. Everything from where they were before applying, right up until present day. You can view two of the videos that some of the trainees had put together at the end of this page.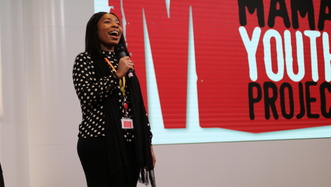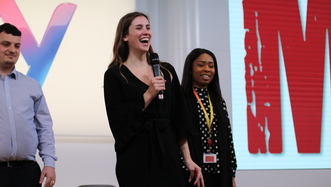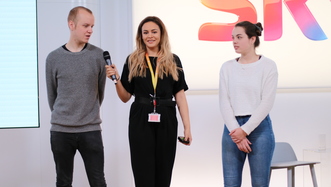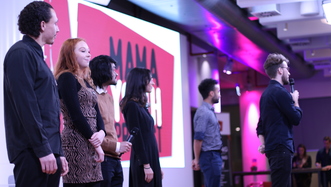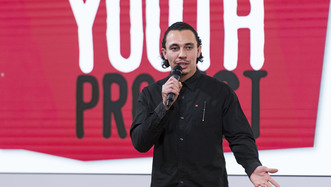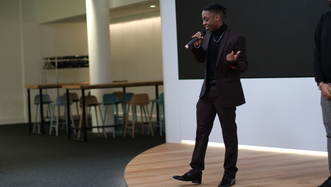 Once the presentations where presented, Bob Clarke - CEO of MAMA Youth Project took to the stage with a speech about diversity and inclusion. Keep an eye out for the speech in the new year on our social media and website!
This was then followed by a networking session between trainees and industry professionals. A great chance for trainees to gain contacts and meet people who work within the media industry.

A big thank you to those who attended as it's always important for the trainees to feel valued and invested in. Also a special thank you to those at Sky for helping make the event happen and host everyone on the night.